Headteacher's Welcome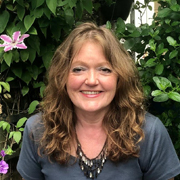 Miss Leech
Headteacher
I am delighted to welcome you to our wonderful school!
We care deeply for our children and we pride ourselves that we look after them exceptionally well. We put a significant emphasis on promoting good mental health and well-being as we believe that this is essential in order for our children to thrive, learn effectively and achieve their potential.
When you step through our door, you will see our beautifully refurbished building which offers a calm, purposeful and well-resourced learning environment. You will also see polite, well-behaved, happy, sociable children who are interested and excited to learn. We have a friendly, highly experienced and skilled team of staff and we are committed to providing high quality fun and exciting learning opportunities which engage our children.
Cheadle Primary School is at the heart of the village so our curriculum begins with Cheadle, the rich learning resource which is right on our doorstep. We nurture a strong sense of community, belonging and citizenship giving our children a deep understanding and awareness of where they live and which prepares them for the world beyond.
We foster a strong sense of community and work closely with our families. We provide lots of opportunities for parents and carers to share their child's learning journey.
We would love you to visit us so that you can find out more!
Please contact the school office at admin@cheadle-pri.stockport.sch.uk to make an appointment.
Karen Leech
Headteacher
Ofsted 2018
"You and your staff care deeply for your pupils. Your pupils and their parents and carers know that they can rely on you and your staff if they have any worries."
Term Dates
Autumn Term 2023
1st Half Term Tuesday 5th September 2023 to Thursday 19th October 2023
2nd Half Term Monday 30th October 2023 to Thursday 21st December 2023
Spring Term 2024
1st Half Term Monday 8th January 2024 to Friday 9th February 2024
2nd Half Term Monday 19th February 2024 to Thursday 28th March 2024
Summer Term 2024
1st Half Term Monday 15th April 2024 to Friday 24th May 2024
2nd Half Term Monday 10th June 2024 to Friday 26th July 2024
Inset days:

Monday 4th September 2023
Friday 20th October 2023
Friday 22nd December 2023
Monday 29th July 2024
Tuesday 30th July 2024

Bank Holidays:

May day 6th May 2024

Spring Bank Holiday 27th May 2024